Give Me One Hour -- and I'll share with you little-known Insider's Secrets that'll make your next trip to Thailand a raging success... Plus, I'll save you hundreds. Guaranteed.

Dear Thailand Traveler,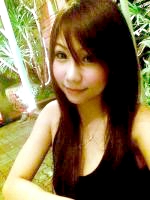 If you're reading this, it's likely you already know what an awesome, enchanted country Thailand is, or at least that's what you've heard from your friends. Delicious food... abundance of single, pretty ladies (and men and "ladyboys"!)... smiling, friendly and tolerant people... incredible architecture and landscapes... unspoilt nature and warm weather, Thailand is as perfect as it gets. But traveling to Thailand for the first or second time without prior guidance, can be daunting, expensive, and occasionally a major headache.

My name is Gary Orman, and I've lived in Amazing Thailand for nine years now. I'm an expert on staying and living in Thailand, and have helped dozens of people to live successfully in the Land of Smiles. In fact, by following my own advice, I was able to retire here when I was only 45 years old. Click here to learn more about me and my travels.
Like me, many first-time travelers to Thailand - and even some seasoned travelers - we make silly, expensive mistakes and needlessly put our lives at risk. Thailand can be the most wonderful experience and many people who visit here choose either to make it their second "winter" home or decide to settle here permanently. Don't let avoidable slip-ups mar your experienceof this wonderful country and it's beautiful people.
Kathleen Kelly in You've Got Mail was spot on when she said:
People do really stupid things in foreign countries.
She's right! I did too. You see, all our common sense seems to fly out the window when we're "on vacation overseas" - or in a holiday frame of mind. In my first year here, everything seemed so cheap that I spent money like water. It only dawned on me a year or so later that I had spent about twice as much as necessary because I didn't understand the local ways and how local people lived.
Call me and I'll share with you my many insights, tricks and secrets on how to stay in Thailand successfully. These secrets cost me many thousands of dollars and several difficult years of living in Thailand to figure out. If you talk with me beforehand, you'll be able to pick my brains and uncover the mysteries of Thailand that not many people know about, not even those who've lived here far longer than me (because I can speak and read Thai and they can't)..

You can truly be a Thailand insider, because I'll show you:
How to save hundreds, sometimes thousands of dollars/pounds/euros on your apartment or condo rental.
How to save hundreds of dollars/pounds/euros on renting or buying a motorbike.
Where to find your Thai "Soul Mate" while in Thailand.
How to sustain your relationship with your Thai girlfriend while you're back home. It's nearly impossible unless you know these four tricks.
Where to find the most stunning "bar girls" (prostitutes) you've ever seen while in Bangkok for only $30 to $60. Not many know of this unbelievable gem.
What you need to know about gays and ladyboys in Thailand.
Especially for women, how to compete with the stunningly beautiful and docile Thai girls for men's affections.
Which hospitals you should use for medical treatment and which ones to avoid.
Where to find new friends and acquaintances from your home country immediately.
What to do, and more importantly, what three things you must never do while staying in Thailand.
How to own a house 100% in your own name.
How to easily learn Thai if you want to and how to get by without speaking Thai if you don't.
and much more...

I can help you with everything mentioned above and more for a mere $87. This buys you my expertise about Thailand via a one-hour Skype call. I can proudly and confidently say I will return your investment back to you several times over..



Find out more or book a consultation.
One-hour Skype Call: $87

Why pay me versus buying books about Thailand, talking to your more experienced friends in Thailand or hiring the "cheaper" experts out there?
I've lived in Thailand for nine years... Bangkok for seven years and Chiang Mai for two years. I know this country, it's laws and politics better than most foreigners (and even some Thais) because I've studied Thai culture and politics extensively, not to mention trying to understand how Thai people think.
I speak Thai fluently which allows me to understand the Thai people and culture much more than retirement experts who don't speak the language.
My Thai girlfriend and I are well connected to attorneys, real estate agents, suppliers & professionals and successful entrepreneurs.
All in all, I offer the most bang for your buck if you're wanting to save money and have a truly headache-free (and fun!) holiday or enjoy an exciting yet stress-free retirement in Thailand. It's already remarkably cheap, so even if you don't care about saving money then let me at least show you how to get the most out of your stay in Thailand.
Sure, you can come to Thailand without talking with me first, but you'll spend more money than you should, you'll undoubtedly get ripped off a few times, and there's a good chance you'll run around like a turkey with its head cut off trying to find your way around. I've seen it many, many times -- people trying to save a little money by not hiring me end up spending much more than they had planned. Even the people who've researched the websites and forums extensively and have studied all the books and guides on Thailand still make costly mistakes.

Armed with the advice and insights that I can give you, you can easily avoid the typical (and not so typical) costly newcomer mistakes. Click here to read what happened to some people that I know. Nearly everybody I know has similar stories to relate. And I set up this service primarily to help other people avoid the same mistakes.

I can make your stay much less stressful - plus put extra money in your pocket by showing you how to save on almost everything you buy or rent.

My fee is small beans compared to what you'll get in return. I guarantee that your $87 (£54, €67) investment will be worth many times that. And if, after your one-hour consultation, you don't feel like you've gotten at least $300 in value, I'll refund your money right there on the spot.

There will be no hard feelings whatsoever.

What could be fairer than that?



Find out more or book a consultation.
One-hour Skype Call: $87

Before you come to Thailand, I urge you to schedule your one-hour personal consult with me. I will save you money and give you valuable peace-of-mind before coming here - if it's your first, second or even your third trip, I can make your trip much more enjoyable. Even if you've stumbled upon my website while you're already in Thailand, I can still be of great value to you in almost every possible way. You can ask me sensitive and private questions because all consultations are strictly confidential.

Order your consultation now while it's still fresh in your mind. All consultations are scheduled on a first come, first served basis. Please keep in mind that occasionally it may take two weeks to be available for your call because of my busy schedule, so make the appointment today.
Oh, I almost forgot. I'll give you my comprehensive pocket book The Insider's Amazing Top Tips to Thailand (available on Amazon Kindle) for free to keep. 60 crucial top tips that you should memorize or keep on your Kindle, iPhone or iPad for reference.
I'm looking forward to chatting with you soon.

Sincerely,
Gary Orman,
"Expat Expert"

P.S. Reserve your consultation today so you can learn the tips, trick and secrets to staying in Thailand successfully.
Your money will be promptly refunded if you're not 100% thrilled with the insiders knowledge I'm willing to divulge.

Find out more or book a consultation.
One-hour Skype Call: $87
| | |
| --- | --- |
| Who you gonna call? | |