Book a Call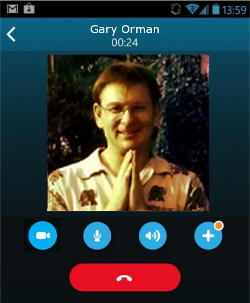 In order to ensure that I can assist you accurately and efficiently during our call, it helps to know certain key information about you (for instance, your age is relevant if you are 50 or over or approaching 50 because you are then eligible to stay in Thailand indefinitely on a Retirement Visa).
This information – and anything we discuss in our call – will be held in strictest confidence (so be free to raise any personal issues that you might be concerned about, or if have any questions about grey/gray areas that you have come across in your research).
Even though it may be a relatively short call (about 50 minutes), we will work through your questions and requirements thoroughly – so the more I know about you and what you want, the better I'll be able to advise you.
Integral to this consultation is the follow-up Summary Report, which sets out the procedures to follow to achieve your aims and provides further advice, tailored to your circumstances and desires, on how to enjoy life (safely) in Thailand.
If applicable, I will also send you an edited recording of our conversation for future reference.
The cost is ฿5,000, which I will bill you for prior to the call if you prefer. You can pay by credit/debit card or via PayPal, or – to get the best exchange rate – by transferring money directly to my bank account in Thailand or the UK, or by transferring to my local account in your currency (currently: Euro, UK Pound, US Dollar, Aus Dollar, NZ Dollar).
If you are not satisfied with the consultation, or you didn't think it was particularly useful to you, then please let me know and I will refund you immediately.