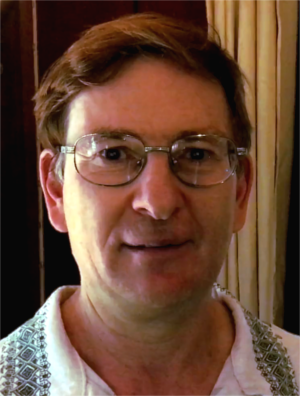 I'm just over 50, the official age for obtaining a retirement visa in Thailand. However, I'm not ready to retire yet, as I still want to lead a very active life for many years to come. And I have vibrant young children who also want an exciting, active and challenging life. No sleepy retirement village for us!
I've discovered that I can live a comfortable, stress-free life in Chiang Mai and use my home in the country (just 30 minutes outside the city) as my base of operations.
I'm originally from South Africa, but spent nearly all of my professional life in Europe as an independent business consultant, initially for large multinational corporations and then for small businesses and start-ups. Life is relatively easy in the corporate world, and the pay is usually quite good – but it's very time-consuming, with little time to spare for a personal or family life, and it can often be quite boring.
I built a good reputation as a consultant-with-integrity; someone who could advise on cost-effective (but not necessarily the 'cheapest') strategies that would provide the best returns on investment. I give you all  the facts, not just the positive angles often used by less scrupulous consultants just wanting to sell you their services.
I take complaints seriously, and if I think that what I offer isn't the right fit for you or not something you really want then I'd rather not advise you at all. I also don't hype and embellish the value of our products and services, because I prefer you to think carefully about every aspect that might be relevant to you; and then when you make your decision to engage my services, you will be delighted with the results. Not only that, you will be more inclined to refer me to your friends and colleagues. So, for me, it's a win-win approach to doing business, namely: satisfied customers, no wasted time.
I've lived and worked in many towns and cities in Israel and South Africa, Switzerland, France, Germany, Luxembourg, Belgium and, of course, UK. I have four children, the eldest was born in Luxembourg, two in London, England and the youngest here in Chiang Mai.
Because of my extensive background in business consultancy (which included recruitment and training), I realized that a school education and many formal qualifications are not particularly useful in the business world – so I decided to homeschool my children in the hope that they will develop independent, inquiring minds and an entrepreneurial spirit. Despite all the qualifications that I had accumulated in my life, I still had learnt nothing about business or finance and had to teach myself these fundamental skills from scratch!
Then we moved to Thailand. I first came here 12 years ago, knowing absolutely nothing about Thailand – or even Asia. I thought Thailand was a backwater country ruled as a dictatorship by a strong military-backed monarchy, a bit like Saudi Arabia I thought. I didn't know it was considered a kind of an international sex spot, but I did have some friends who came here regularly every year and brought back stories of all the women they went out with. Nevertheless, I was still a little afraid to come here, having already grown up in a police state during the Apartheid years in South Africa – but I met a woman who invited me to come work here at her start-up company in Bangkok for 6 months, all expenses paid. So I thought, why not!?
Thailand was completely contrary to my fears and trepidations. It's an advanced and sophisticated country, and the people are on the whole friendly and accommodating.
I discovered that I liked Thailand enough to want to live here long term.
I stayed on another 6 months with the company, before realizing that I wasn't being much use really (especially as I couldn't communicate in Thai at the time), and decided to set up my own management-training company instead.
I considered many locations before finally settling on Chiang Mai. Read about my journey here.
And because I now have the advantage of being able to speak and read Thai, I am quickly discovering aspects about Thailand and Thai life that makes living here fun and interesting. Because of that advantage, I can help you to get the most out of your life when you eventually decide to move here yourself. And because of my extensive background in business consultancy and entrepreneurship, I can help you design a lifestyle (and maybe a home-based business also) to suit your budget and aspirations.
By the way, I don't usually mention this but in this case it's relevant: I also have a strong background in psychology (a B.Sc. in Psychology). And although I'm not a practising therapist, I think I have a reasonably good insight into human nature and considerable tolerance for so-called 'deviant' thinking or 'disorders' as well as 'alternative' lifestyles. (I'm just not tolerant of intolerance.)
This means that you can consult with me candidly on any personal or emotional issue in connection with your new life in Thailand. You can contact me privately; everything we discuss is completely confidential. I deal with romantic relationships, children & education, sexual issues (including gender identity, fantasies and fetishes) as well as money issues (particularly situations where it impacts on your relationships) – and also health, personal & family problems, addictions and disabilities.
Thailand is probably not the place for psychiatric treatments (and I'm not convinced that UK or USA are either!) but I can show you how to obtain cheaper medication such as Olanzapine, say. I won't offer counselling or treatment, but I can go some way towards dealing with and resolving issues that might be holding you back in life or preventing you from enjoying yourself and leading a fulfilling life.